Podcast
Get guidance, perspectives, and reality checks from embedded finance thinkers and doers.
All Episodes Now Live
Six Steps to Success
In a special limited series, Helix GM Ahon Sarkar talks to experts about the six critical steps to designing, launching, and maintaining a profitable embedded finance business. It's a no-BS blueprint for success.
Explore Episodes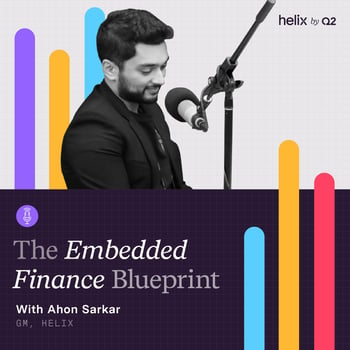 Our Sponsors
Straight Talk From Real Experts
The Embedded Finance Blueprint
How to navigate the landscape, unravel the hype, and build profitable embedded finance
STEP 5: Program Management

STEP 6: Sustaining the Business
Stay inspired
Subscribe for the latest Helix content.
Thanks for subscribing. We'll send the latest Helix and embedded finance content to keep you informed and inspired, including expert podcasts.